Over the past few weeks, there's been a story floating around on social media about a Facebook group that Lady Gaga's college classmates made in an effort to bully her years ago. Allegedly, a few of her classmates were members of a Facebook group titled, "Stefani Germanotta, you'll never be famous,"where they made fun of her for performing in New York City bars and trying to make a name for herself.
The veracity of the story has been questioned, which makes sense given that we are living in the age of fake news; but, the intended moral has remained the same – a girl triumphs over bullying and proves her haters wrong through hard work and self-perseverance. Although, did she actually prove them wrong or right??
Let's assume for a moment that the story is true, in my humble opinion, the alleged creators of this Facebook account (although petty and small for investing this much time and energy into tearing someone down) were absolutely right.  Stefani Germanotta is not (and perhaps never would have been) famous – Lady Gaga is.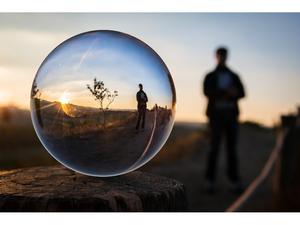 The more interesting learning opportunity stems from the fact that a classically trained, Juilliard-educated musician and child prodigy had to create a totally different persona just for the world to notice her God-given talents. And even when she did that, some of us (yes, me included) judged her for wearing outrageous outfits and were shocked to learn that she was actually talented!
Now, it's not lost on me Stefani is part of an amazingly talented group of people we don't know: Eric Marlon Bishop, Ella Maria Lani Yelich-O'Connor, Peter Gene Bayot Hernandez, Reginald Kenneth Dwight, and Anna Mae Bullock – their real names were changed to more unique or interesting monikers before they became famous.  And let's face it, it's not so bad being in a group with the likes of Jamie Foxx, Lorde, Bruno Mars, Elton John, and Tina Turner.
That said, do any of us stop to ask ourselves – did any of my own unreasonable expectations of others, biases, prejudices, stereotypes, blind spots, and isms unwittingly contribute to Stefani's need to become Gaga? How many other people across our country – in much less noticeable ways – wear costumes and masks everyday just to make others feel comfortable? And if they dare to have the courage to stay true to who they really are, we criticize, ridicule, and go so far as to create narratives that deny their gifts, talents, and abilities?!? Based on years of experience in HR, I know that corporate America misses the Stefanis of the world every single day because they don't look or act or dress like we expect. Perhaps it's why we "struggle to find" diverse talent and the "labor market is stratified, if not calcified, by race …"
True or not, there's definitely a moral to this story. I think that social media has highlighted the one that lets many of us off the hook by allowing us to point the finger at others instead of turning it towards ourselves.
The alleged creators of this Facebook page are probably not bad people.  They just found themselves too close to a star that shined so bright she illuminated their own insecurities, inadequacies and limitations. They should be pitied, not villainized.
But if we all spent moments like these pausing and reflecting on our own actions and behaviors instead of judging and critiquing others', we might get one step closer to creating an America where Stefani Joanne Angelina Germanotta can – and will be – famous. A world where she can openly and freely share her gifts – and herself – with the world … and be accepted … and affirmed.