Marshall Alston is a community leader and human resource consultant with a long list of titles and accomplishments.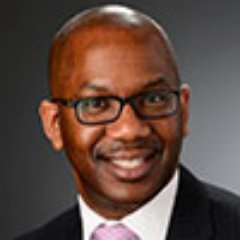 Before establishing his professional career, Marshall Alston found great success in his educational endeavors. Beginning at a young age, Marshall Alston began developing skills in leadership, teamwork, and community while attending Newark Boys Chorus School, a private middle school that focusfocused on advancing the education of young men through academics and music. Years later, Marshall Alston is now a board member of NBCS.
In 1992, Marshall Alston graduated cum laud from Ramapo College, earning his Bachelor of Arts degree in Law and Society. That same year, he set off on his professional journey, starting his first job with Prudential Financial.
Since then, Marshall Alston has gone on to gain over twenty years of experience as a human resource professional at Prudential, holding a diverse range of HR roles from labor and employee relations to field operations. Early on in his career, he successfully administered the collective bargaining agreement for Prudential's proprietary distribution force.
Today, Marshall Alston is a Human Resource Consultant  working with individuals and corporations in all aspects of human resources. Having the experience form past assignments, Marshall has had the responsibility for all aspects of HR, managing over 3,500 staff members including sales managers, financial professionals, and home office associates across 49 states as well as D.C. He provides counsel and oversees all functions of the HR department including:
Program Development
Business Analysis

Leadership Planning

Change Management

Team Collaboration

Organizational Alignment

Process Improvement
Continuing to grow his experience and wealth of knowledge, Marshall Alston earned his Master's of Business Administration at Cornell University in 2015.
Additionally, Marshall Alston is often called upon as a motivational speaker, panelist, moderator, and subject matter expert due to his leadership qualities and extensive expertise on a wide range of topics related to employee engagement and professional development.
Alongside his successful career as a Human Resource Consultant, Marshall Alston also maintains a variety of professional affiliations which include: